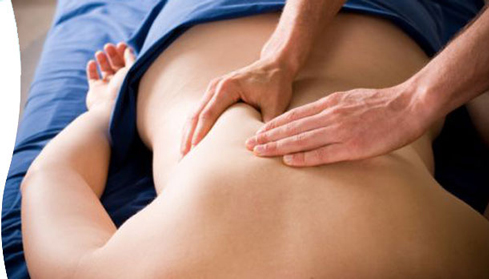 Also known as Myofascial Trigger Point. A trigger point is a sensitive and sometimes painful area in the muscle that when compressed, is locally tender, and often related to referred pain.
Dating from 1940s, theory is the method is said to interrupt the neural signals that cause both the trigger point and the pain.
The object is to eliminate pain and to re educate the muscles into pain-free habits.
Once the trigger point is found, the therapist will apply sustained pressure using fingers, knuckle or elbow for several seconds.
Then the muscles of the trigger point are gently stretched,pain relief is often experienced immediately.
Indications of use include arthritis, carpal tunnel syndrome, chronic pain in the back, knees, and shoulders, headaches, menstrual cramps, multiple sclerosis, muscle spasms, tension, and weakness, postoperative pain, sciatica, temporomandibular joint syndrome (TMJ), tendinitis and whiplash injuries. Contraindication sores or recent injuries.