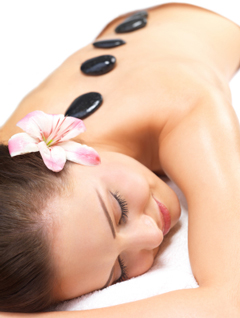 Dating from 1500 B.C in Egypt Theories suggest that the heat from the stones helps to increase the heart rate and helps to regulated blood flow.
It also helps to rid the muscles of toxic waste products, which build up from stress and bad lifestyle habits.
The Therapist using heated smooth, flat stones which are placed on key points on the body.
The massage therapist may also hold the stones and use them to massage certain areas of the body.
Indications for use are back pain and aches, poor circulation, osteoarthritis and arthritis pain, stress, anxiety, tension, insomnia, depression.