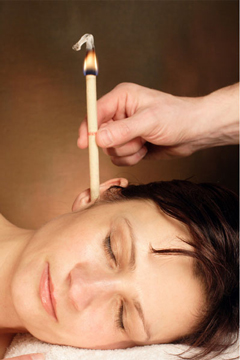 Since ancient times Ear candles have been used by many cultures such as the North and South American Indians to provide an effective natural therapy.
The Hopi, the oldest Pueblo people brought this great medicinal knowledge to Europe.
The Candles are hand made of natural linen fabric, saturated with beeswax.

Ear candles provide harmony of Body-Soul-Spirit, they are used to treat swimmers or glue ear, sinus problems, vertigo and tinnitus can be eased. They aid with insomnia and boost the immune system or for relaxation in general.